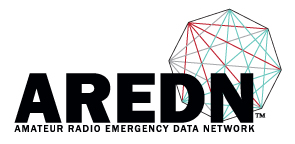 AREDN is an acronym that stands for Amateur Radio Emergency Data Network.
AREDN is a wireless mesh technology that uses off the shelf hardware to create a wireless mesh between access points.
There are people on both sides of the fence when it comes to AREDN.
Here are some Pro's and Con's:
Pros
Uses Inexpensive off the shelf hardware that can easily be re-flashed with the AREDN firmware.
Can use frequencies that are designated only for Amateur Radio so you are not competing with existing Wifi frequencies.
Automatically builds a mesh between nodes it detects.
Cons
Uses frequencies that are designated to Amateur Radio. This means that you cannot encrypt any data over the network. No SSH and no HTTPS.
The mesh can many time not use the most efficient path between the mesh nodes.
IP Addressing is confusing and not flexible.
There are probably many more on both sides but this is not about debating the value of AREDN because there is no doubt it has benefits.
MAWCG is working on setting up a network in our area.
We have a very small network we have been playing with but would like to expand it and increase the coverage area.
If this sounds like something you would like to experiment with let us know.
Links