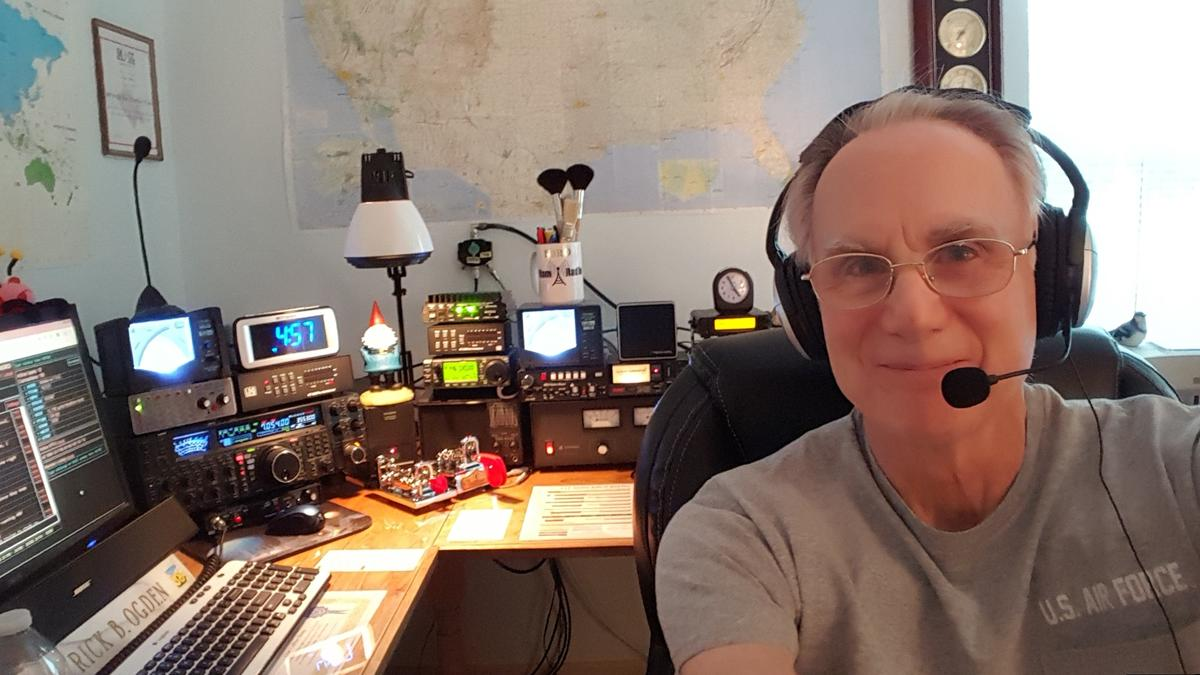 Rick Ogden – Frederick County, MD Skywarn Coordinator/Net Manager for NWS, Sterling, VA. (SKYWARN trained spotter #FKC56 since 1994).
In addition to reactivating Skywarn for Frederick County in March of 2018, I started the weekly "Mid-Maryland Weather Net" for those with an interest in Skywarn and sharing weather information.
A.R.E.S. Emergency Coordinator, Frederick County, MD (1983 – 1994, member 61 years), R.A.C.E.S. EOC Radio Officer, Frederick County, MD working directly with the Public Safety Director (1983 – 1994, member 61 years), Frederick Amateur Radio Club President (1989 – 1991, 3 years), ARRL VEC team leader; conducting periodic amateur radio examinations for Frederick County residents and hams (1984 – 1994), currently a VE with the Laurel VEC. FARC Hamfest committee chairman and hamfest team member for over 12 years.
Also, on the FARC repeater committee that purchased, sited, and coordinated the 448.425mhz repeater, in coordination with the Frederick County Office of Emergency Planning in the mid-80's when I was the Radio Officer for Frederick County and FARC President.
Before moving to Frederick County in 1976, I was responsible as RACES Radio Officer (Montgomery County, MD) for converting all the County R.A.C.E.S. radio equipment from old AM Gonset Communicators to modern FM equipment and licensing the station with callsign WA3YOO at the EOC in Rockville, MD.
I started in ham radio in 1960 at the age of 14 and was immediately registered as a Radio Amateur Civil Emergency Service operator.
Back then, the FCC actually issued you an additional RACES ham license.
At age 17, in 1963, I was issued a Top Secret clearance by NSA and became a CW Morse Intercept operator for the US Air Force stationed in Japan for 3 1/2 years.
HF CW is still one of my favorite ham activities in addition to exploring the new digital networks.
Callsign
N3RO
More
Net Control For:
On Air