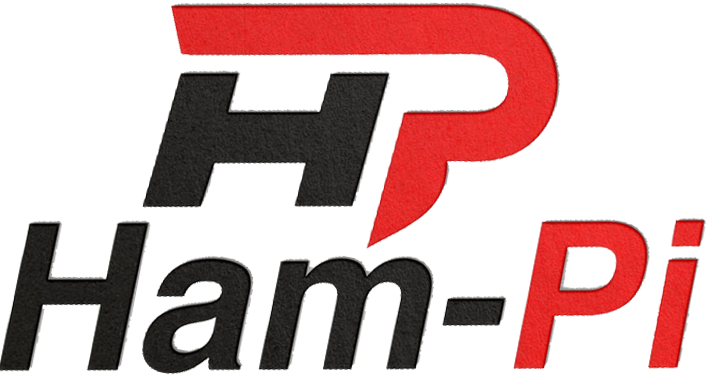 Ham-Pi – Ham Radio Raspberry Pi
Easy Ham Radio Software Install on the Raspberry Pi
There is a ton of great ham radio software available for the Raspberry Pi for everything from HF digital modes to Packet and Winlink.
Unless you are a raspberry Pi aficionado or a unix junkie installing some of the applications can be difficult to install and configure.
This is where Ham-Pi comes in. With a simple copy and paste from a website to the Raspberry Pi connected to the Internet, a menu driven installation allows you to pick from a large list of ham radio applications for the Raspberry Pi. One you make your selection and answer a couple of questions like your callsign, Ham-pi does all of the hard work of installing the applications.
Once the install is done, a quick reboot and all of the applications are ready to be used.
Quick Start
Starting the Ham-Pi install is very easy and requires no unix knowledge. Follow these quick and easy steps:
Open a terminal window on your Raspberry Pi.
Copy the line below and paste it in the terminal window and press enter.
wget -O - install.ham-pi.com | sudo bash 
Ham Radio Application List
The list of applications is continually growing. Here is the list as of September 2020:
APRX – Digipeater software mainly focussed on digipeating APRS.
AX25 – Driver that allows the Raspi OS to communicate via AX25 protocol.
BlueDV – Digital Voice software that can communicate via D-Star, DMR and fusion using an AMBE 3K USB dongle.
Chirp – Programs a large variety of radios.
CONKY – A desktop widget designed by MAWCG that provides real-time details about the system and ham radio.
CQRLog – A logging application
Darkice – Darkice send audio streams to streaming sites like Broadcastify.com.
Direwolf – Virtual Audio TNC
FieldDayLogger – A log program designed just for field day.
FLDIGI – Digital Mode software that can communicate on many digital modes like PSK(32, 64, etc), CW, FSQ, Contestia, Olivia, RTTY, WEFAX and many more.

FLAMP – File Amateur Multicast Protocol
FLMSG – Forms Management Editor
FLRIG – Rig Control for FLDIGI

GPREDICT – Satellite pass prediction software
GPS – Driver to read GPS devices that are USB or on a HAT including the MAWCG designed Raspberry Pi HAT
HamClock – An open source version of HamClock that shows lots of information about Conditions.
HamLib – Radio control (CAT) for many different radios. It is used by many different software packages.
HamPi Display – Displays Statistics and information on MAWCG designed Raspberry Pi HAT
JS8CALL – Keyboard to Keyboard (Chat) using the JS8 weak signal mode.
M0IAX
PAT – Web Based Winlink Client

ARDOPC – ARDOP Client
ARDOPGUI – ARDOP GUI
EES – Emergency Email Server for PAT
GARIM
WinlinkMenu – Setup options for PAT

Propagation
PULSE
PYQSO – Contact Logging Software written in Python
QSSTV – An SSTV application for decoding SSTV pictures.
RTC – Real Time Clock utility
weewx – Open source weather web page generator. Works with many weather systems and can output multiple ways including APRS.
WSJTX – All of the FT and JT protocols and WSPR

GridTracker – Addon for WSJTX to track grids when operating WSJTX.

XASTIR – APRS Client
YAAC – APRS Client
Repository
https://github.com/mawcg/ham-pi
Images