The Mid Atlantic Wireless Communication Group and FARG have a number of repeaters, digipeaters, nodes, talkgroups, reflectors and rooms in operation. We are expanding our footprint regularly. Below are some details on the repeaters.
Frederick, MD
FM Repeater
Callsign: W3FDK
TX: 146.73
RX: 146.13
PL: 141.3
Echolink Node: W3FDK-R (614369)
Coverage Map:

[ultimate-faqs include_category='radio-configuration']
Digital Repeater
Callsign: W3FDK
Dashboard: Link
TX: 441.9625
RX: 446.9625
Modes: DMR, D-star (all reflector type), YSF
Coverage Map:

D-Star Repeaters
Dashboards:
Frederick: https://w3fdk.dstargateway.org/
Reflector 62: http://ref062.dstargateway.org/
Callsign: W3FDK
TX: 444.800
RX: 449.800
Modes: D-star
Notes: Normally linked to reflector REF062C, Changes to REF062A on Wednesday nights from ~8pm to ~10pm for the weekly nets.
Coverage Map: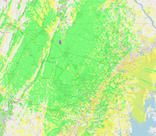 Callsign: W3FDK
TX: 145.170
RX: 144.570
Modes: D-star
Notes: Not linked to any reflector. This repeater uses a shared pair while it awaits coordination. Please be kind to others, if you link it, please unlink it when you are done.
Coverage Map: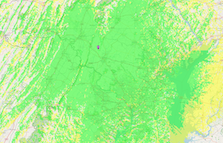 [ultimate-faqs include_category='radio-configuration-d-star']
Chambersburg, PA
Digital Repeater
Callsign: K3DO
TX: 443.8000
RX: 448.8000
Modes: D-star (all reflector type)